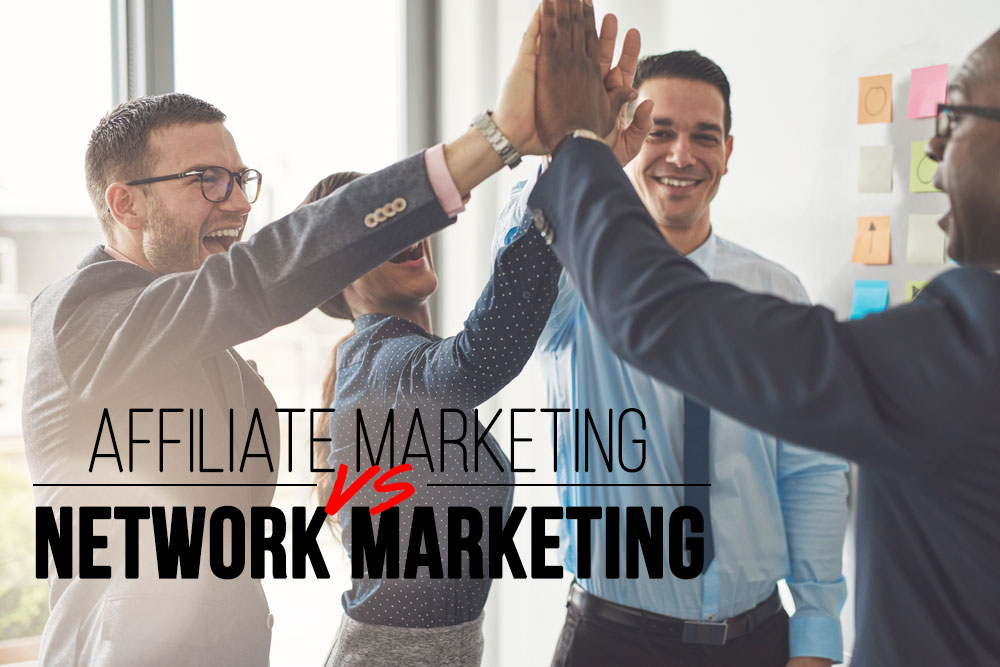 What is Affiliate Marketing? What is the difference between Affiliate Marketing and Network Marketing? Is Affiliate Marketing the same as Network Marketing?
Affiliate Marketing and Network Marketing are in fact two different things. While they share commissions on referred sales, they're decidedly different methods when it comes to referring customers.
Affiliate Marketing is Digital
What is Affiliate Marketing as opposed to Network Marketing? My name is Robert Proctor and I want to give you some tips and suggestions that may help you avoid failure. I talk to a lot of new and prospective company owners that don't really understand the difference. They tell me, "We're just going to be an affiliate marketing company or an affiliate company" The difference is really this. Affiliate Marketing is digital, Network Marketing is Personal.
What I mean by that is this; as an affiliate marketer you're going to get some banners, some links, you're going to broadcast it out all over the internet, you're going to send it out in emails and put your banners and links on other emails. Then you're going to hope one or multiple sources get traction and start sending traffic back to your affiliate links or website to sell your books or your software.
Usually, affiliate marketing is, if I own bookstore or a pet store, I would go join the Amazon affiliate program and on my website I'd include products for their cat or dog or other products related to the products I sell. That way I'm still making a referral bonus for selling a product where I may not have had what that customer was searching for and not sold anything otherwise.
Network Marketing is Personal
Network Marketing is a relationship based business. You're going to be calling your friends, post on your social media, sell to your family, to old friends you went to school with or went to college with. And you're going to try to get them involved in the business because it's a relationship based business. In an affiliate company, you're probably not going to be calling up friends and family to go through your affiliate links to buy their products.
The Compensation Plan
Another way Affiliate Marketing programs differ from Network Marketing is their compensation plans. Typically it'll be just a 1 or 2 level compensation plan with maybe 10% on the first level and 5% on the second level, but that's it. There's no complication to it. None of the additional bonuses, ranks, and levels associated with Network Marketing companies.
The Software
Because Affiliate Programs tend to be far more simple, affiliate software doesn't have the same level complexity that MLM and Network Marketing software does. Network Marketing software is far more robust software with the flexibility for your specific application. It's going to have the features you need for multiple compensation levels, bonuses, commissions calculations, order management, genealogy tracking, and a myriad of other necessary features.
If you have more questions about the differences between affiliate companies and network marketing companies, or if you'd like more information about how we can help you with yours, send me an email or give me a call