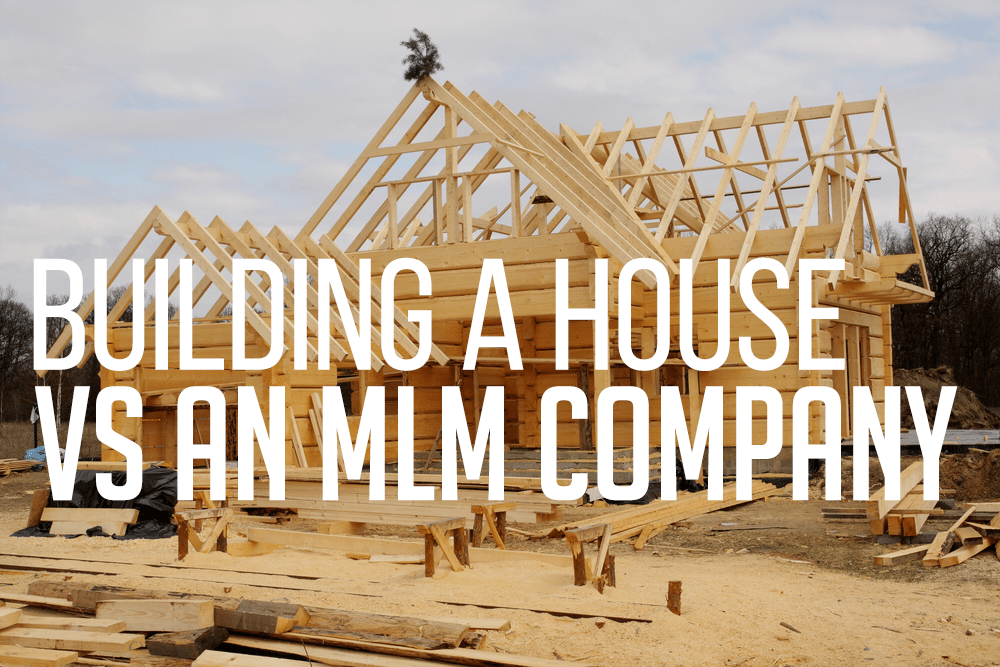 Is building an MLM Company an easy or simple process? No. Building an MLM Company is much like Building a House. There are many different pieces that must all fit together and come together at the right time to be successful.
Building a House vs. an MLM Company
In many ways, kickstarting a network marketing company is a bit like building a home. Without solid fundamentals, most companies might fail before they reach their full potential. Just to give you some perspective, It is estimated that of all businesses that are created, only about 10% survive and manage to stay afloat.
Timing is essential
When you are planning on launching a new MLM company, it is important to understand your priorities, and realize that multiple timelines need to be aligned for you to achieve your goals and turn your plans to fruition. When you build a house, there are many things that should be taken into account: drafting a design, sourcing materials, hiring building contractors, electrical, plumbing…you name it. Now, all of the above tasks require different completion times, but they all depend on one another: you can't do plumbing if you don't have the design concept ready.
Starting a business in the MLM sector is similar: you need to know your priorities and how long will it take to achieve every step of the process – from conception to viable business venture. Instead of struggling to manage everything, it might be a good idea to outsource the process to an experienced provider who could take care of everything you need. When you want to build a house, it would be a huge headache to manage different providers working on different things with different timelines. On the other hand, if you hire one single company that's able to provide everything you need either in-house or through their relationships, the workflow will be less bumpy and more organized. When working on establishing a new multi-level marketing company, the process is much the same, and an experienced company can get you started far more seamlessly than trying to figure it out yourself along the way.
When you start building your MLM Company, make sure that if you don't have the knowledge and relationships going into it, that you're working with a consultant that does. Giving yourself buffer room in your timelines or establishing their flexibility from the start can save you lots of headaches down the road. Launching an MLM company is complicated and you're going to need to be aware of all the different 'balls in the air' so that you don't drop one, any of which sink your business before you even get started.