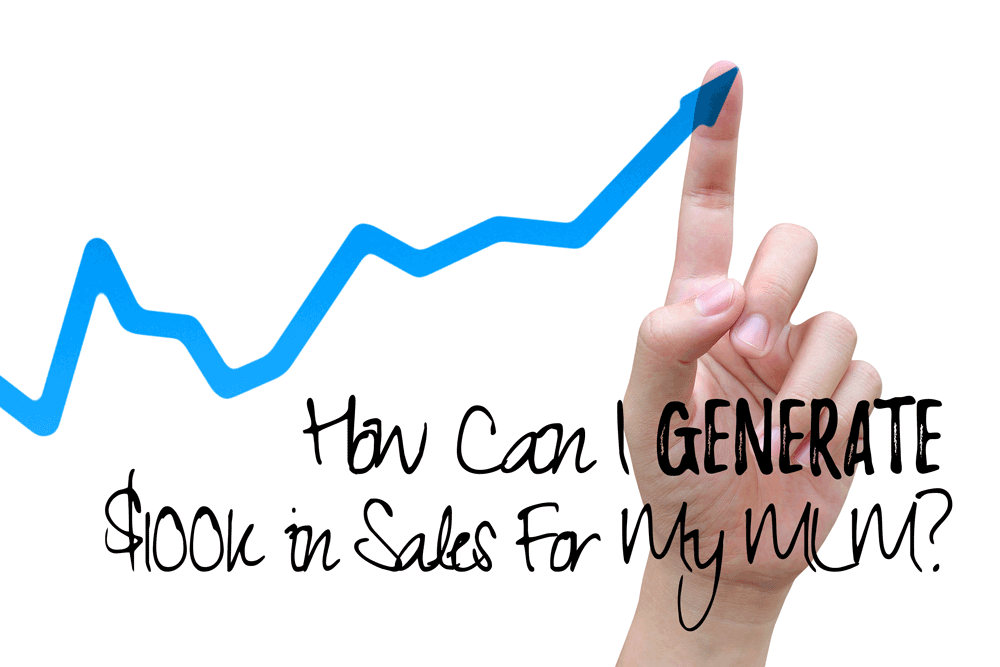 In MLM and Network Marketing, momentum can be a deciding factor for the long-term success for your company. So how do you start strong? How can you generate $100k in sales for your new MLM Company?
Generating Sales for Your New MLM Company
Recently, a client asked me, "How do I generate $100,000 in sales for my new MLM Company". I had two kneejerk thoughts about the question. On one hand, I thought, you're thinking too small, but on the other hand, the question seemed a little greedy. It was the "me, me, me, I, I, I" song. 'What do I get out of it' so to speak.
Everyone know's the saying "Money can't buy happiness" but much lesser so, even though more important, a lesson I've taught my own children – "You've got to give what you've got to get what you give".
You can't handle everything yourself or expect to succeed doing everything on your own.
If you want that $100k in sales, you need to first help your distributors achieve the success they strive for. So instead of thinking about it in terms of how to generate $100k in sales for your company, let's think about the same question in terms of how you help 100 distributors generate $1,000 in sales.
Instead of focusing on generating profits and yourself, focus on the power you have to help your distributors. With that, you don't only make the money you want, but you also make strong relationships that will generate sales for an unlimited time and you can make other people happy.
In network marketing especially, the more you help and give to your organization, the more your organization is going to give back to you.
If you want to generate more sales for your company, help recruit and teach your distributors to reach their own sales goals. Form strong relationships and let those relationships cement your success. Help 10 distributors to reach their goals and teach them to be able to help and train their own 10 distributors to meet their own goals.
If you can do that, you'll reach that $100k in sales easily. Far more easily than trying to figure out how to generate $100,000 dollars in sales by yourself.
If you have any questions or think that I can help you boost your sales or improve your training, please call me or email me.