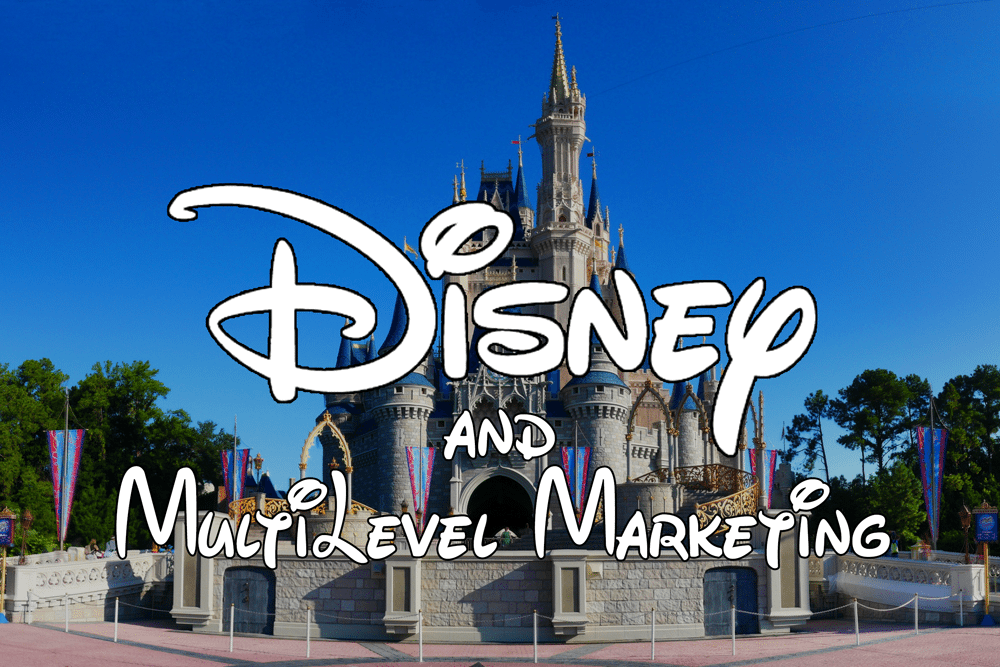 What can MLM companies learn from Disney? Can the launch of Disneyland and Disney World show MLM startups how to launch their business? Can Disney show us what to do and what not to do when launching a company? There are real lessons in how Disney launched the two Disney parks differently.
The Disney vision
Walt Disney was a visionary. History tells us that 300 companies turned down his loan applications to fund the launch of Disneyland. He refused to change his vision of what he wanted to create. He finally found investors willing to back his vision, and the result is the successful Disneyland entertainment park in California.
With Disneyland launched, anecdotes reveal that Disney was unhappy with some things he saw happening in the park:
Garbage collectors were pushing trash cans around the park in full public view.

He objected to seeing actors walking between different park attractions in full costume. He didn't like to see Tinkerbell or the Pirates of the Caribbean around other theme attractions.
Disney kept his vision for Disney World in Florida well under wraps. He never published his plans for this park. He bought plots of land, previously swampland, using shell and holding companies. His reasons were that he wanted to take Disneyland into Disney World, but with a different perspective and he didn't want to announce his plans and spoil the surprise. At Disney World, he created separate on stage and off stage areas. The park is subterranean, with off-stage areas underneath and the park attraction above.
The lessons to learn from Disney
Disneyland and Disney World are world famous and successful business ventures. We can trace a lot of the success to Walt Disney's vision. The lessons we can learn are:
Don't put your trash out in the public view.
Like Disney, create an on-stage public view, and an off-stage private view. Keep issues not going to plan off stage and out of the public view.
Be careful with information you share publicly.
Follow Disney's trail and avoid making public announcements about plans and intentions until such a time you know they will happen.
Your credibility is at stake. We often hear network marketing owners talking about hiring distributors before they have a compensation plan, and selling products online before they have a website. Or, they announce a launch date before they even have MLM software or legal paperwork sorted out.
Why is this a risk? Unless things happen as announced, you lose credibility with many people. Keep launch plans to a small circle of people you trust because, once you make it public, your plans will appear all over social media channels. With social media, chat channels, and message platforms so common today, you can achieve immediate attention, but you can fall and be disgraced just as fast.
If you find value in Disney's vision, share it with others who may get value from it.