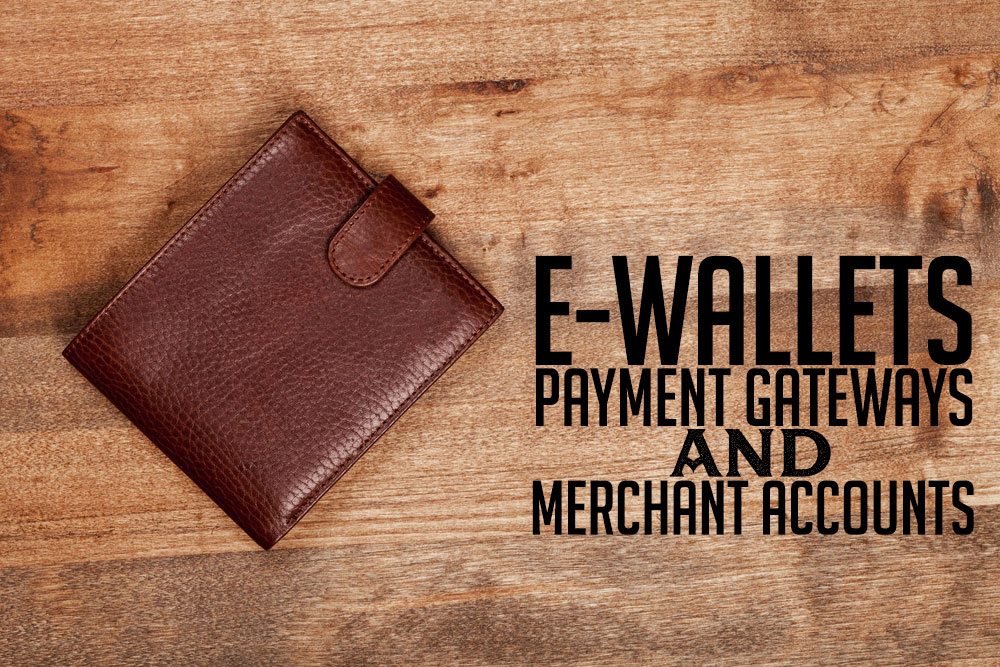 MLM marketing uses merchant accounts, payment gateways, and e-wallets. Which is what? Which ones are mandatory? Are one or more of these dependent on the others? The short answer is the merchant account is the key component and the others, payment gateways and e-wallets, serve no purpose without an established and working merchant account.
What Are Merchant Accounts?
By analogy, you can see the merchant account as the vehicle and the payment gateways as the fuel the powers merchant account transactions. Payment gateways without an associated merchant account serve no purpose.
Misconceptions exist. Recently, a company owner called us an expressed confusion why he couldn't get off the ground with his MLM marketing company. Here's what he said: "I got a payment gateway. I'm ready to start accepting distributors and customers, and selling products and taking Visa and MasterCard. We went to set up the payment gateway and guess what? It didn't work."
We found out they had a payment gateway but no merchant account. They had the fuel but no vehicle in which to use it.
I've seen so many companies go out and buy a payment gateway, not realizing they need a merchant account in front of it. They announce that they're going to launch their business, and guess what? They didn't have a merchant account. They couldn't accept payments via Visa, their MasterCard, or any credit card.  Guess what happens? The customers leave, the distributors start leaving because they weren't prepared.
What your need for MLM marketing is one or more merchant accounts, and one or more payment gateways. For example, our software has integrations with some 85 payment gateways. They are the transaction interface that must connect with your merchant account. The two, in combination, enables you to accept credit card payments and process online orders.
E-wallets also cause misunderstandings. Company owners fall for the misconception that e-wallets serve the same function as a payment gateway. No so. Distributors and customers, who want to use an e-wallet must leave your website, set up and place cash into their e-wallet and come back to your site to conduct their purchase.
Neither distributors nor customers, want to leave the website to set up an e-wallet. Most likely, they lose their thread and won't find your website again. They will go elsewhere to place their purchase. Unless you have an established merchant account, an e-wallet does not allow customers to complete a purchase using a credit card.
An essential requirement for MLM marketing is organizing one or more bank merchant account. Without this, you will get nowhere. We are pleased to provide contact details for merchant account suppliers, a service you may find useful. Unfortunately, MLM is a multi-tier business arrangement with distributors and sub-distributors much like the structure of unlawful pyramid schemes. For this reason, merchant account suppliers require detailed background checks and detailed information about company structure and distributor arrangements.  
The supplier will check your credit, they will look at your website (which needs to be ready), your terms and conditions for conducting business, and they will look at your compensation plan (which also needs to be ready and fully understood). In addition, they are likely to check that you have the goods and services you offer for sale. The process resembles the business of applying for a bank loan.
I have been involved in MLM marketing for 20 years and seen over 900 companies fail. We have explained the reasons this high number of avoidable failures in other blog posts in this series. It all comes down to proper business planning We have stressed the planning process requires 45-60 days.
Focus on the need for e-commerce infrastructure (merchant account and payment gateway, a ready-made website for yourself and your distributors, order fulfillment like warehousing and shipping, and the all-important compensation plan for your distributors. Be thorough with the compensation plan, any lack of understanding and miscalculations will get you unstuck.
If you think I can help you understand more about merchant accounts and payment gateways and connect you with some companies that could get you set up with a merchant account, do me a favor, give me a shout on the phone, fire an email.
If you got some value from this today, share it with others and your business partners.