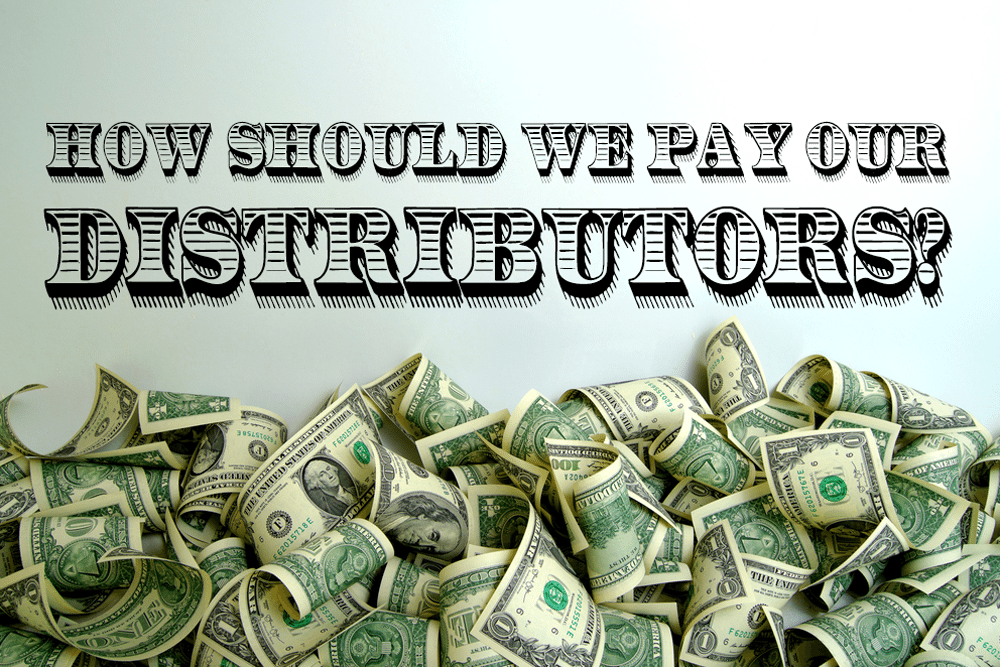 How should you pay your distributors? How often should you pay?  Should you impose a minimum earned amount before you pay? If you operate or intend launching an MLM company, these are questions you must confront. The answer is that you should pay commissions as soon as possible, and you should pay the full amount to which your distributors are entitled.
Should distributors earn a minimum amount before they get paid?
Distributors need to recoup their initial investment and be rewarded with a regular payment schedule. Modern communications technology offers instant payment solutions and there is no valid reason to withhold distributor payments. Use the online tools you have available to recognize, incentivize, and reward your distributors. In days before the Internet, multi-level marketing companies could withhold distributor payment for several months. Today, your distributors would see this as a strong disincentive.
Your distributors need a product or service offering that enable them to earn back their initial investment within three to four weeks at most and earn regular commissions.
How to pay your distributors
As a startup company, the easiest way is to send your distributors a cheque. Find a company that gives you the ability to print cheques and import payment data into an accounting package like Quickbooks or Great Plains.
As your company grows and your reach a level of 300-400 distributors, you need to look for an e-wallet debit card platform. If you distribute branded debit cards, every commercial transaction distributors make become an advertisement for your company.
How often should you pay distributors?
With our experience in launching over 1,000 MLM companies, we feel the following schedules will work well:
Pay fast start bonuses weekly.

Pay commissions based on a Unilevel or Matrix compensation plan monthly.
When you reward your distributors by paying them as quickly as possible, they can grow their business by buying advertising and marketing.
I hope you got some value from these recommendations. Feel free to share it with others.