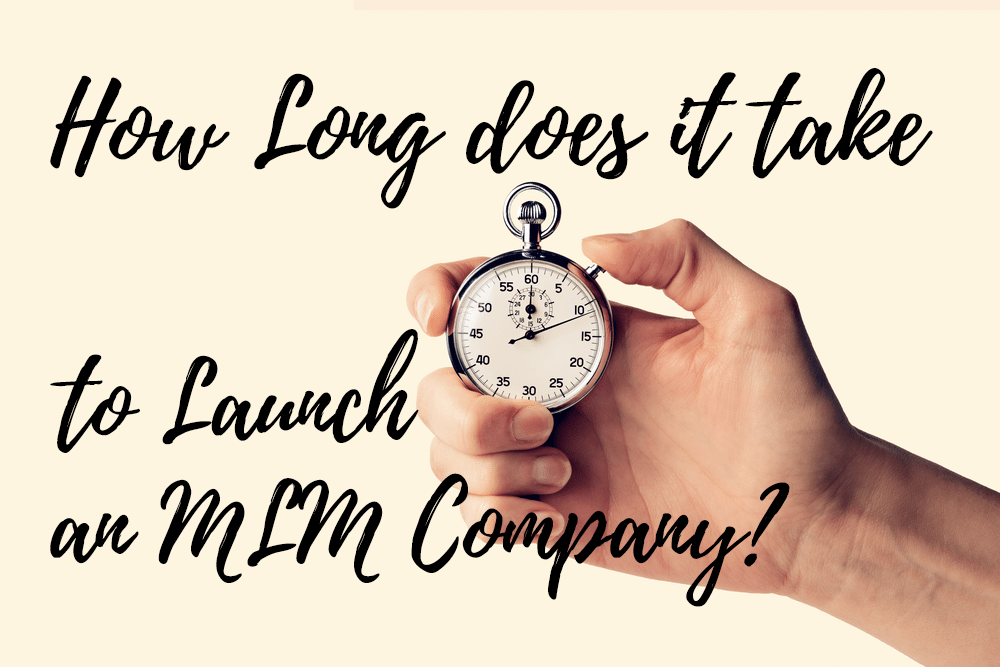 How do I launch an MLM company? How long will it take? What's involved in the process? Based on our experience in launching over 1,000 MLM companies over a 20 year period, our best advice is that it will take 30-45 days but plan for 45-60 days to cover any unexpected contingencies.
Let's see what is involved. We know that a lot of planning, preparation, and tools need to be set up and tested before you go live. All these represent anticipations held by your distributors and customers. Fail to meet their expectations and your company launch will stumble along a rocky road.
Launching a business normally requires a business plan which sets out your foundation strategies, revenue projections, fixed and variable expense estimates. Start by planning and decide what you need to launch your MLM company and couple these needs with your own expectations and those your distributors and customers will have about fulfilling their needs.
Prerequisites for launching an MLM company
Multi-level marketing relies on internet payment processes and involves compliance with Payment Card Industry standards, shopping cart implementation, shipping and distribution processes. The most important issue for your distributors is their legitimate expectation of reward for effort which is only possible with a documented and properly set up compensation plan that ensures their commission payments.
Based on our experience, we can identify the key components to implement and test before you launch and start your distributors selling your products and services.
Merchant account. You must acquire one or more merchant account to accept and process credit card payments online. Don't take their approval for granted. Banks offer merchant accounts but on their terms of service to which you must adhere.
PCI compliance. Your credit card payment process must comply with the Payment Card Industry Security Standard (PCI DSS).
Internet presence. You need a website designed complete with a business logo. In addition, your website needs relevant content to attract visitors.
Compensation plan. This is a crucial requirement. As explained in an associated blog post, you cannot copy your plan from another company. Your best approach is to consult with a consultant. We can assist you in solving this requirement.
Distributor enrollment, shopping cart, website, and software. If you want a smooth and trouble free launch, these functions should be tested before launch.
Logistics. Even if you launch with one product, you need to warehouse this product and establish satisfactory fulfillment with shipping and customer delivery.
Sales Tax compliance. U.S. States have their own sales tax compliance regulations. We encourage you to sort out how you will comply with these and not leave it as a hangover once your business is live.
Commission payment method. This should be part of your MLM software backend process. It must be configured and tested to satisfy, recognize and reward your distributors.
Product descriptions, images, and prices. These are displayed on your website and need to be there before distributors can conduct online business. In an associated blog post, we have recommended that you launch your business with one or two products only.
With our extensive experience in launching over 1,000 MLM companies, we are uniquely qualified to offer you the MLM software and expert consultancy and service in launching your MLM business.
If you see value in this, share it with others. We are here and ready to consult with you about launching your MLM company.