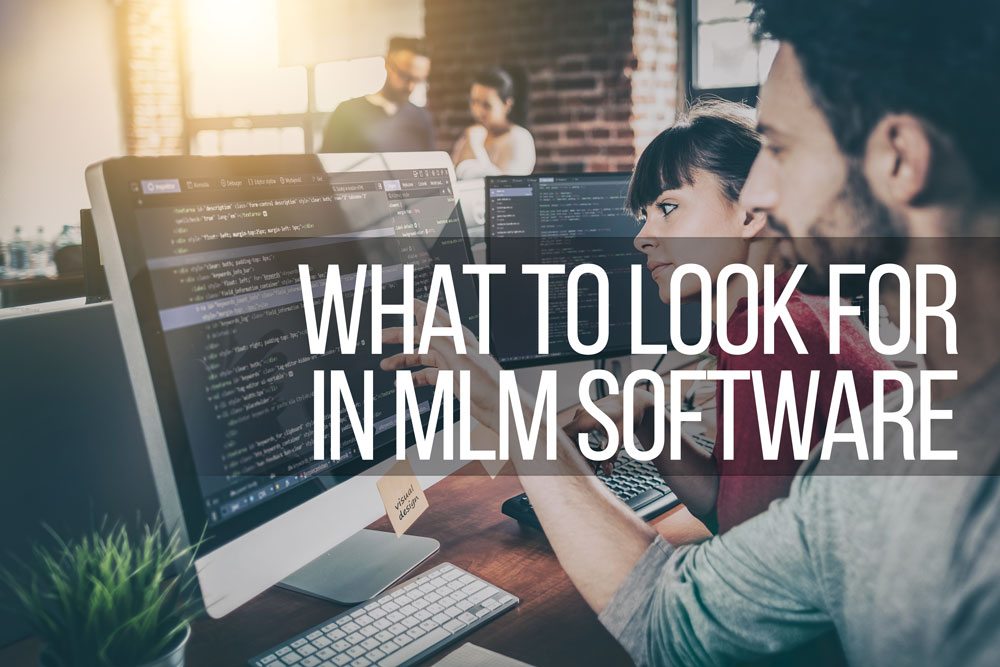 When it comes to the Software you're going to run your MLM or Network Marketing business on, do you know what you're looking for?
What to Look for in MLM Software
All business ventures need defined goals supported by strategies, actions, and key performance indicators that guide the company towards growth and success.
The multi-level and network management industry has a high failure rate, caused by its complexity. In this blog series, we identify the success factors that enable your company to survive and grow and the pitfalls and mistakes that will make your company yet another casualty. We want your company to succeed.
A start-up company needs a set of foundation strategies that define the structure on which the company is built. In the multi-level marketing field, nothing is more important than choosing a software supplier who offers the solutions, the knowledge, and experience to make your business successful. This can only happen with a software supplier who can establish and nurture a constructive business relationship with its customers.
What to look for in a good business relationship
What can you, as a customer of an MLM software company, reasonably expect in your business relationship?
Presentation skills that create a good initial impression.

Positive support and help.

Availability and accessibility.

Responsive attention to your needs

Mutual trust.
These qualities define essential business relationship issues.
Trust based on 1) Customer focus, 2) Collaboration, 32) Long-term view, and 4) Transparency.

Accountability. Preparedness to admit any fault or shortcoming in the service provided, coupled with an immediate focus on rectifying problems.

Engagement. A regular, casual call just to ask how things are going demonstrates care and concern for the client's business.

Honesty. An essential attitude that builds trust and respect.

Ability to listen. The ability to put yourself in the client's shoes and listen to their concerns and ideas.

Mutual respect. The ability to recognize that people have different priorities which, to them, are as important as your priorities. Be courteous, and honor the time and space of others.

Positive attitude. A highly desirable approach by both supplier and client.
Supplier qualities that act as a deterrent.
You are in the wrong place when you encounter a software supplier who quickly steers the initial negotiation to the size of your budget.

Customer service that comes with a separate price tag for each incident is a strong deterrent.

Failure or reluctance to answer the phone at any time of day or night is a sign of poor customer care.
Major features and benefits to look for
Building a viable multi-level marketing business requires time, effort, and focus on business strategies. The last thing you need is to spend time on infrastructure, website issues, and administrative issues that the software supplier should handle.
Some essential benefits the software supplier must include:
Robust and reliable infrastructure on which the software runs. This includes server up-time, data backup and restoration, redundancies, scalability and 24/7 support services.

Flexible Compensations Plans and Compensation Processing

Replicated Distributor Websites that enable distributors to sell products and services.

Shopping Cart, Payment Gateways compliant with Payment Card Industry Digital Security Standards (PCI DSS)

Order and Shipping Management plus Product and Inventory Management
If you found value from this, share this with your fellow owners or distributors.