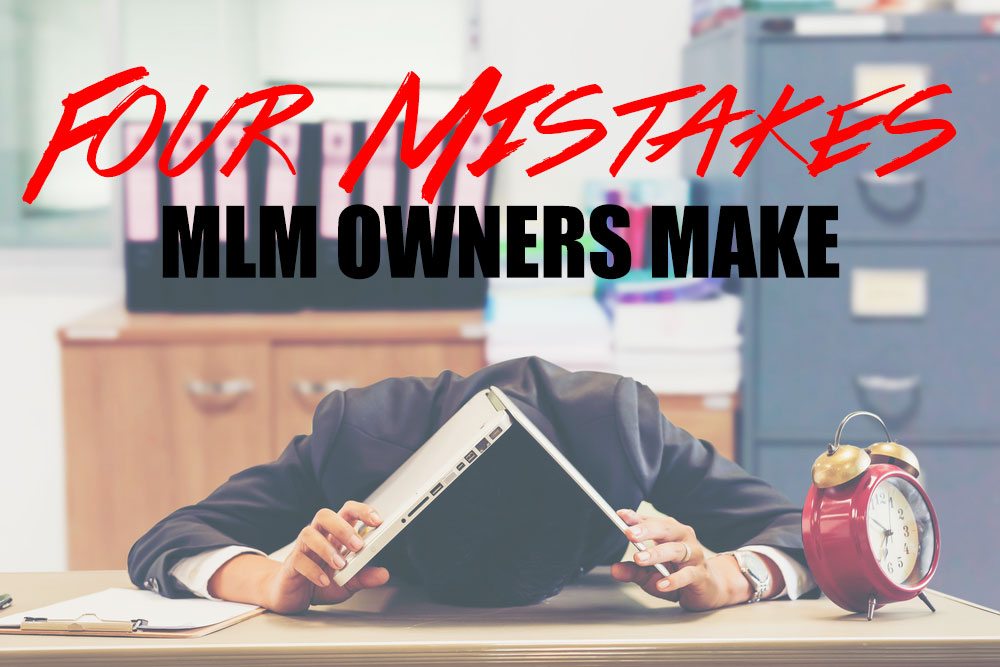 Why do so many MLM startup companies fail? What mistakes do they make? How can these mistakes be avoided? The main reason is that companies fail to appreciate it takes more than a month to plan the launch of an MLM company. As a result, start-up companies set launch dates that are unattainable and their MLM company fails for reasons that are entirely avoidable.
Essential planning and preparedness
Sadly, we have seen as many as 90% of MLM start-up companies fail and closed their business. Most of these companies showed a naïve belief and confidence in their ability to launch a successful MLM company. They acquired distributors, sometimes as many as a hundred or a thousand, they set an optimistic launch date and believed things would fall into place by this date. The high proportion of failures just did not recognize the plans and preparedness required and were not ready to conduct an MLM business by their intended launch date.
Regrettably, many MLM software suppliers are happy to sell their MLM software without proper consultation about the essential building block required to operate an MLM company.
In a previous blog post of this series, we stressed that it takes 45-60 days to prepare for the launch of an MLM company. We also identified the essential business requirements required to launch an MLM company.
MLM is a unique business which has much in common with e-commerce. In fact, it is e-commerce with the added complication of managing distributors.
Essential pre-launch requirements include: 1) Merchant accounts, 2) Payment gateways, 3) Compliance with the PCI DSS standard, 4) Product or service selection, 5) Order fulfillment with warehousing and shipping, 6) A corporate website and replicated websites for the distributors, 7) MLM back office processing and database arrangement, and 8) A working Compensation Plan for distributors.
Let us point out that the last item, a working Compensation Plan, is often the real reason MLM startups fail. Company owners fail to grasp the significance of a working Compensation Plan, fail to understand the issues involved and end up in a situation where they cannot accurately pay their distributors. These people will simply leave when they do not get properly rewarded and incentivized. So, unless you know how genealogies and ranks work in a compensation plan, don't even think of launching an MLM company,
The common mistakes company owners make
The following scenarios are common reasons why so many MLM startup companies fail.
The owner has concentrated on product selection and distributor enrollments. They may have acquired as many as hundreds or thousands of distributors who eagerly wait for the company launch and the ability to earn a living through commissions.
The owner set a launch date and assumes all required pieces will be in place by this date. The launch date arrives, the following scenario occurs, often without proper consultation from the chosen MLM software supplier.
The websites for the company and its distributors are not ready
Customers are unable to place orders. Distributors will get frustrated and disillusioned. Unless the situation is quickly rectified, many of them will leave.
The compensation plan for distributors has not been finalized
The owner has assumed this will be a simple matter that can be resolved in a day or two. The truth is that compensation plans are one of the most complex issues for an MLM company to arrange.
Owners do not understand their own compensation plan. They don't understand ranks, how bonuses are rewarded, they have no idea how to calculate and review commissions before they are paid to make sure they are correct. Pay distributors the wrong commissions and they are going to be disillusioned.
Commissions not paid on time
The commissions are due on certain dates, possibly by contractual arrangements.
Without understanding the compensation plan, mistakes are likely to happen. Worst, the owner may discover that distributor credit cards have not been distributed or their cheque account details have not been recorded. The recipients may not be able to cash their payments.
Tell your distributors they will not be paid on time and they are likely to leave your company in droves. Distributors must be paid on time, every time.
Compensation plan changes
The owner has calculated a certain ratio of income as commission payouts only to discover this ratio is unsustainable and the company cannot afford to pay this level of commissions.
The only solution is to lower the commission payouts. This is not going to be well received by the distributors and, again, a substantial part of them is going to leave the company.
By learning from the mistakes that other MLM owners have made and avoiding them, you can do quite a bit toward ensuring the success of your company. As they say, "A wise man learns from the mistakes of others."
If there is anything that you need help with or have questions about. Please reach out to me, I would love to help you and your company succeed.