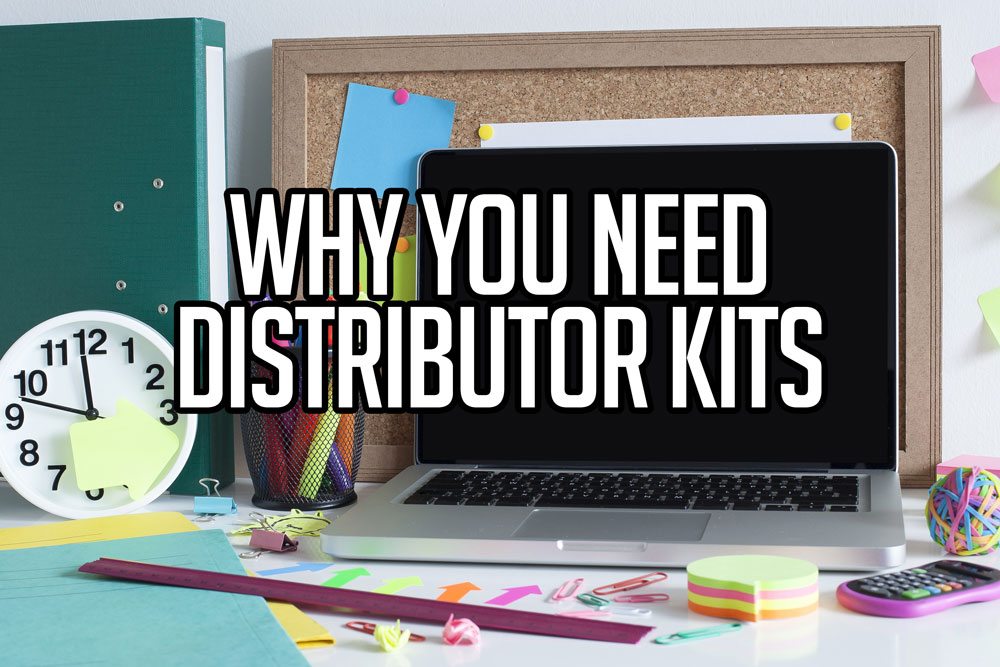 What is a Distributor Kit that a multi-level marketing company gives to newly appointed distributors? 
Are distributor kits really necessary?
Why Do You Need Distributor Kits?
Distributor kits are information packages that introduce the new distributor to the business, the opportunity the business offers, its products and services, and additional information that enables the distributor to launch the business successfully and start with clear instructions.
At the top end, MLM companies may include the following information in their distributor kit:
Company information including its profile, history, location, management, and contact information.

A product manual or brochure that describes the MLM software suite.

Information about the products and services the distributor can sell complete with clear illustrations, descriptions, target market, customer profiles, prices, and distribution channels.

Clear market strategies, promotional strategies, and advertising opportunities.

Sample kit of products sold.

Company policy and procedures.

Terms of service between the company and its distributors.

The compensation plan and explanations of any bonuses offered.

Launch plan for website, online tools and gateways required.

Regulatory requirements and recommendations for launching payment gateways, merchant account, and sales tax compliance.

Clear information about support services available.

An optional training manual.
Many MLM companies provide their distributors a minimum amount of information, or no information at all directly. Many feel that providing some information on their website is sufficient because they're an online company.
How would you feel if you started a new job with a supervisor who offers no useful information about your job responsibilities? If you don't give adequate information to your distributors, this is exactly what you are doing. And if you're not providing that information to them and just expecting them to find it themselves, there's a good chance they're never going to see it. 
If you expect to be successful with your business as a whole, you MUST provide your distributors with the training and resources they need to be successful in their own businesses.
You should welcome them into your stable with a comprehensive distributor kit and a product kit they can use to get their hands "dirty" and create their own personalized sales campaigns.
In Network Marketing more so than any other business model, our success relies heavily on how well we can help others achieve their own success. The most successful MLM companies create a community of mentors that continually help to grow the businesses of their new recruits to help them achieve the success they're after and in turn become mentors themselves. If you're not providing distributor kits to your new distributors, you're not providing them with vital tools and information necessary at one of the most critical stages as a distributor for your company.