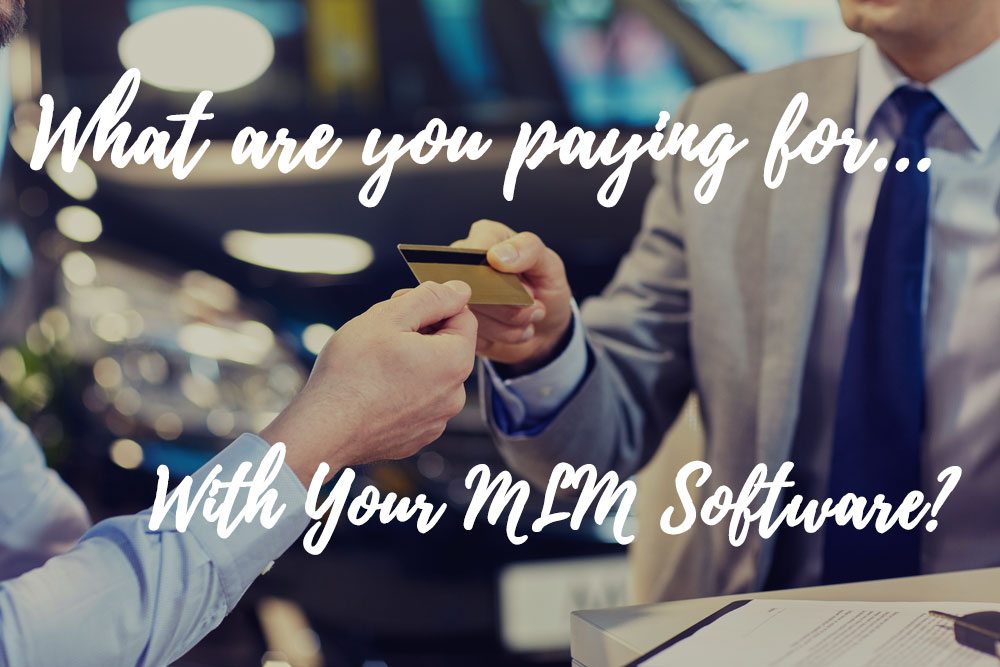 When buying MLM software, what is included in the price? What support services are included? What training is supplied? What is the level of consultancy provided?
In addition, does the supplier offer introductions to external suppliers who can arrange mandatory business services like merchant accounts, compliance, website construction for yourself and your distributors, distributor enrolment options, compensation plan structure, logistics and fulfillment services?
To answer these questions, spend some time to gain a proper understanding what you are paying for. What exactly will you get when you pay your set-up or monthly fee with an MLM software supplier? Don't make assumptions, make sure you understand what you need and what is offered.
The Essential Arrangements You Need
There are two different approaches you can take. Do it all yourself, build the external relationships you need for mandatory business relationships, procure your products, set up your own distributor enrolment options, design your compensation plan and hire your external suppliers for warehouse and customer shipping.
Alternatively, hire an MLM supplier who has wide experience to consult with you and assist you in the planning and preparation for launching an MLM company.
With twenty years of experience in the MLM industry, we have seen a thousand companies launch an MLM business and, sadly, we have observed how 90% of these companies failed. We have consulted with and seen a much small proportion of companies prosper and succeed.
The differentiator between success and failure is proper planning and preparation. There are compelling reasons why faulty assumptions and the belief that you can launch an MLM company by yourself in less than 30 days won't work.
What do you need to do to successfully launch an MLM company?
There's an analogy that fits the mindset of somebody intent on launching an MLM company.
You can take your family to a classy restaurant and enjoy a prepared meal, valuable time with your loved ones, or you can labor at home cooking your own steak It's a question of how much you value your time and the end results you can achieve?
The benefits of using qualified and competent consulting in planning and preparation for your company launch are similar. Proper advice and consultancy enables you to concentrate your time on distributors, products and services you will offer, essential marketing strategies, and financial arrangements.
Far too many MLM launches fail because of improper planning, faulty assumptions, and insufficient time given to essential business requirements.
There are a lot of things required to launch a network marketing company and get it up and running.
There are regulatory requirements. You need one or more merchant accounts, a business relationship with card suppliers. You need to ensure your online presence complies with the Payment Card Industry Data Security Standard. You need proper e-commerce transaction facilities and you need software integration with external suppliers for communication and social media activities.

Your website must be set up and populated with product information and product images, pricing, and delivery options.

Your distributors must be clear on their enrolment options and commission payments. You need to motivate and incentivize them and fully understand how to distribute commissions accurately and timely.
Take the time and get a proper understanding of what your MLM software supplier offers. In short, what services are included in the price you pay? Is everything included or are you going to be asked to pay additional fees when support is needed? Are you buying a 'done for you' service, or are you going to be expected to set up some or all of your software yourself? These are things you're going to want to be completely clear on before starting work on your project.
If you got some value from, share it with others who may be interested.